1981 Yamaha XS650 – Project Bike #6
650cc - Project Bike 6 - 5400 Miles
A potential new project has presented itself. A friend of mine bought a house in Madison to flip. This 1980 Yamaha XS650 Special was buried under some junk in the garage. I hauled it to my garage and was able to free the kickstarter lever, and determined that I can turn the engine over by hand. A good sign! According to the tag it was built in Japan in November 1980 and is a 1981 Model VIN JYA4N9002BA009945.
Deconstruction has been completed and now I'm experimenting with the modifications I will make. I've already chopped off the tail-end of the frame and have welded in a seat loop with an integrated slot for LED lights. I'll be using longer Triumph Bonneville rear shocks to make the stance better for a cafe racer. I've ditched using the stock fenders and will modify ones from other bikes I had laying around. I'll be using a shorter brat-style seat.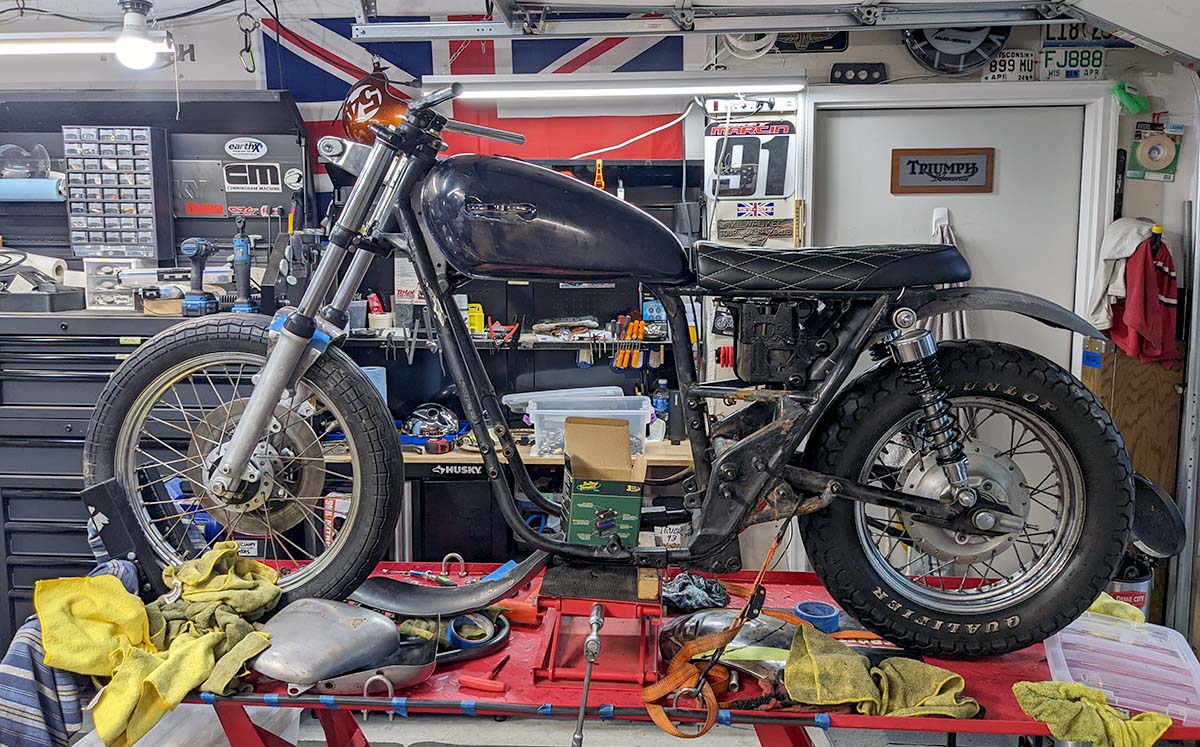 Rear seat frame was chopped for a short brat-style seat, and a fender from some other bike is being fitted. Bonneville rear shocks. Front fender chopped to be used as a fork brace and new fender mount.
Today (September 10), the owner of this Project Bike #6 stopped by the shop to inspect the progress. He was excited about the plans and direction of the bike. I was able to show him the read fender mounts I came up with, and the chopped fender. We discussed final colors and paint/powdercoating.
Design Direction & Inspiration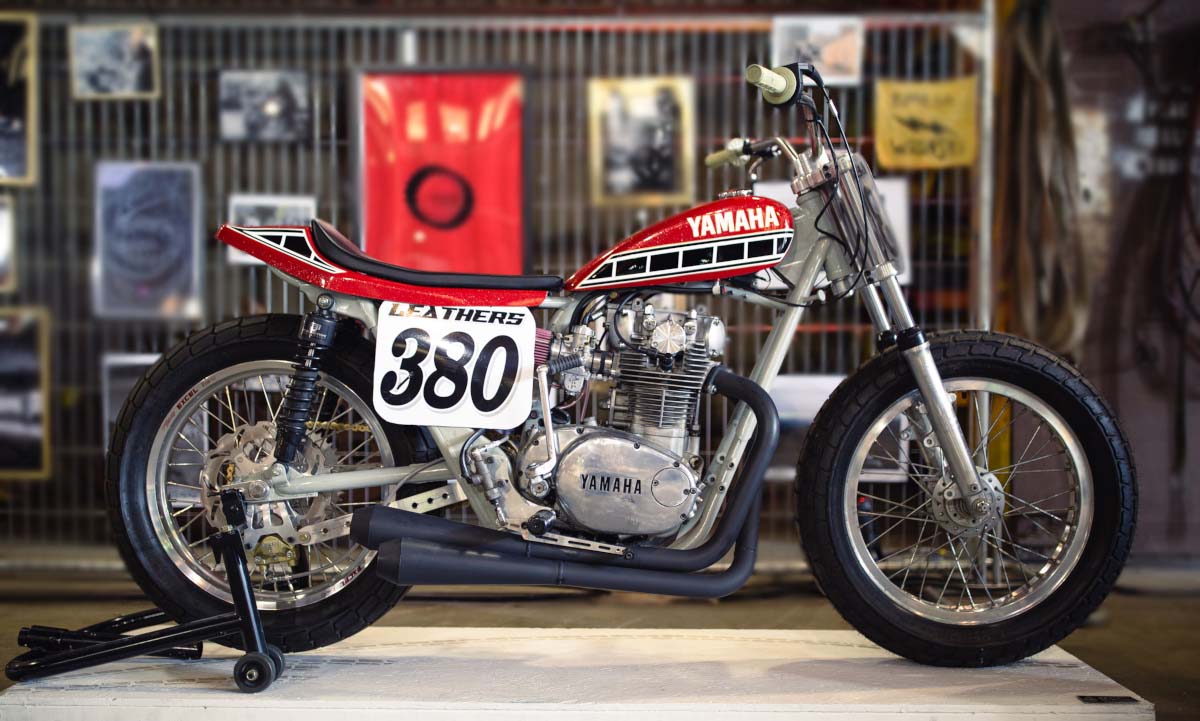 This is a Yamaha XS650 Flat Tracker race bike by Alex Leathers that shows some design direction I'd like to take this build in.