Harbor Freight Low Profile Motorcycle Dolly Review
January 4, 2020
I was visiting my local Harbor Freight store and saw this Low Profile Motorcycle Dolly on display. I decided to use my 25% discount coupon and went home with it in my truck. The assembly was easy using simple hand tools and took me maybe 30-45 min. The materials and parts seem comparable to most other Harbor Freight products I have purchased. It is very similar in construction and style to the Harbor Freight motorcycle lift.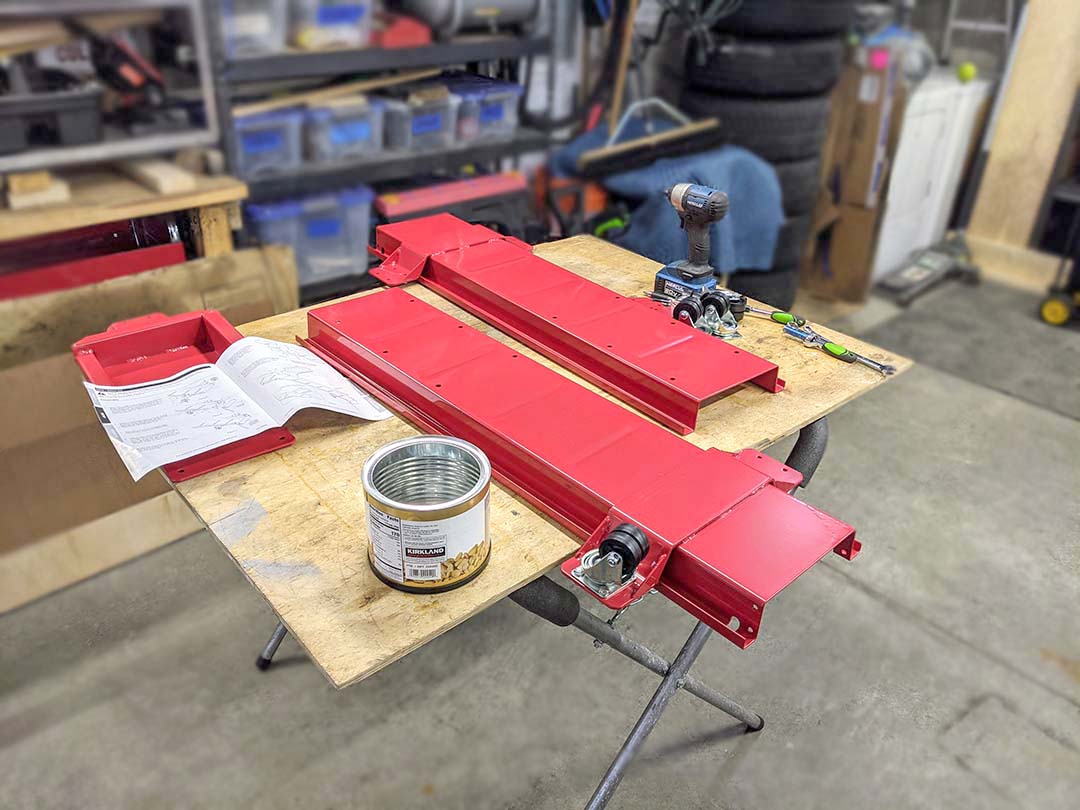 Once the assembly was completed, I was able to easily mount a 2004 Triumph Bonneville (about 425 lbs) on the dolly, without any help. After adding a tie-down strap, I was able to move it easily around my garage. The motorcycle dolly is rated for use up to 1250 lbs.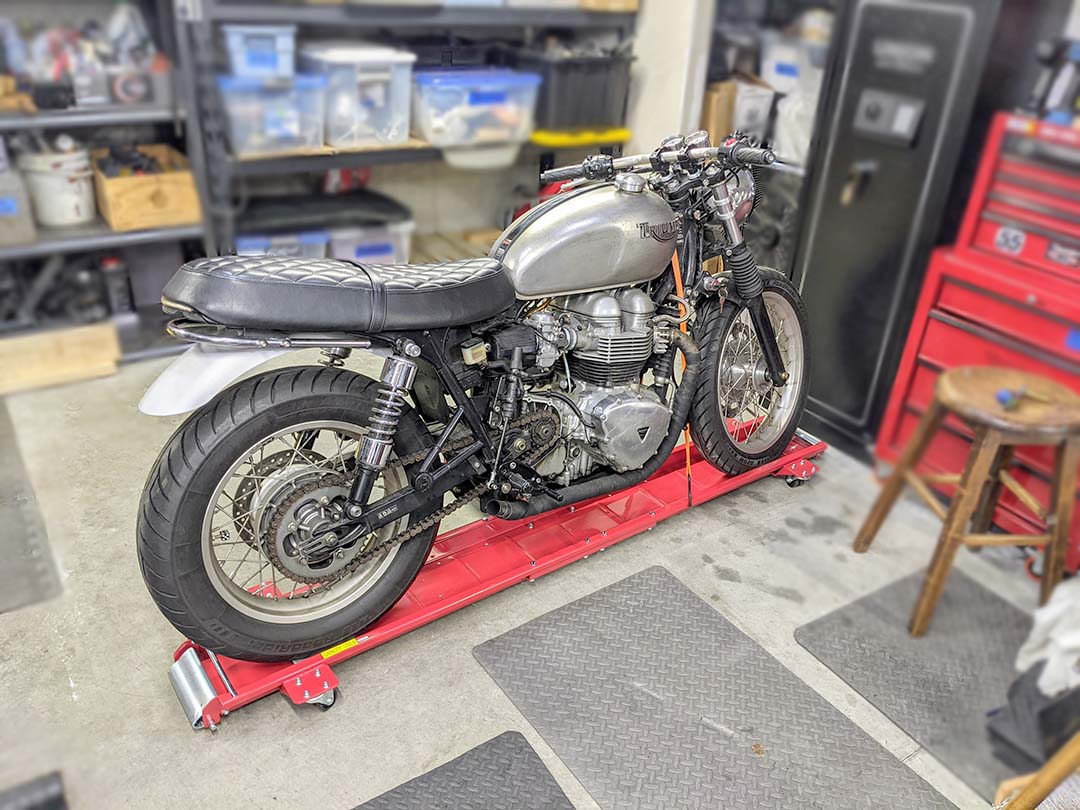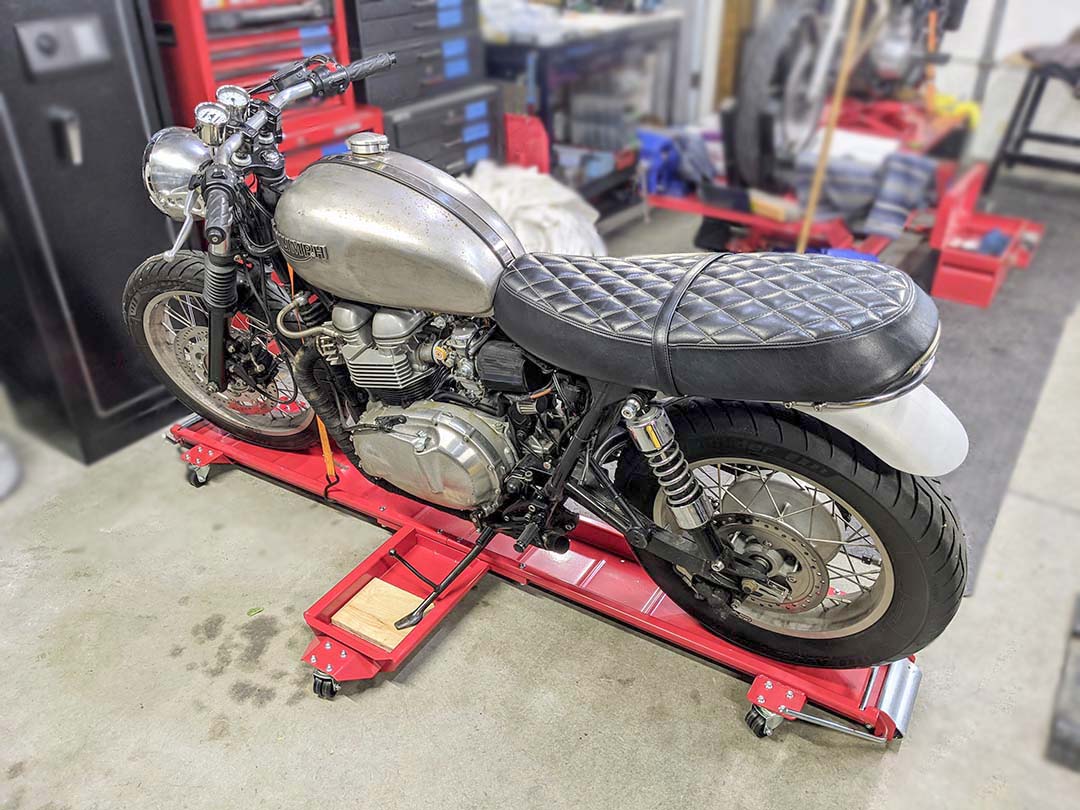 This new tool allowed me to store this bike in a more convenient way, which in turn opened up extra floor space in my tight garage that has 3 other motorcycles and a scooter in it over the winter! I am pretty pleased with it and may get another one in the near future.