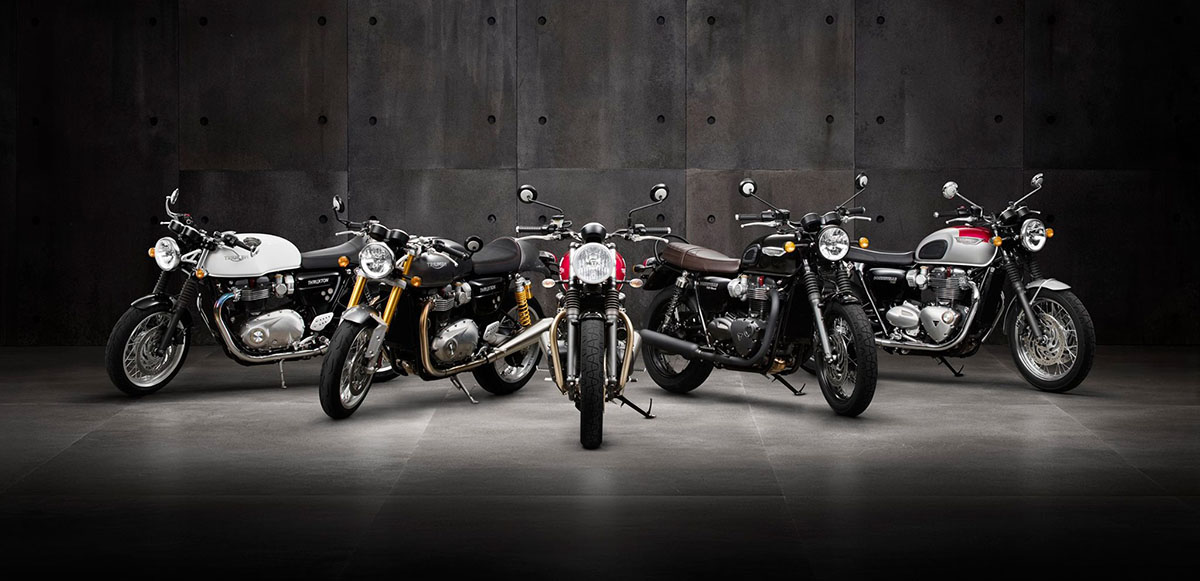 Yesterday and today Triumph Motorcycles of Hinckley, UK has unveiled their new redesigned line-up of Bonneville models for 2016. Gone are the modern classic air-cooled twins of 2001-2015, and in with the larger displacement, higher torque and HP, liquid-cooled models.
The new models are: Street Twin – Bonneville T120 Black – Bonneville T120 – Thruxton – Thruxton R
It will be interesting to see how Bonneville purists who view "air-cooled" as being an integral part of what is means to be a Bonneville, will accept this new direction for the brand.
Here's a great Bonneville product line overview video by Bike World!
Here's another good first look report video produced by MotoUSA
Here's one of the better online reviews I have seen at motorcycle.com!