In 2011 over the 4th of July weekend (4 days), I rode around Lake Michigan with a couple motorcycle buddies on my 2008 Bonneville. We travelled up the Michigan side first and returned on the Wisconsin side.
This year (2012) we reversed the trip and travelled from August 3-6. We experienced perfect weather and road conditions. Here are Google maps and driving instructions of each leg of our trip:
AUG 3, 2012 Maps
AUG 4, 2012 Maps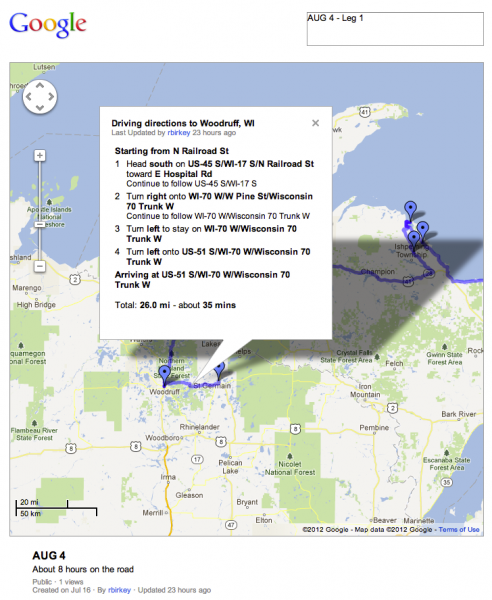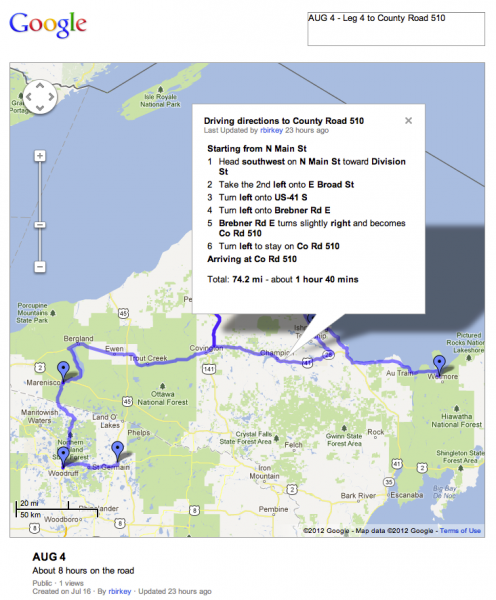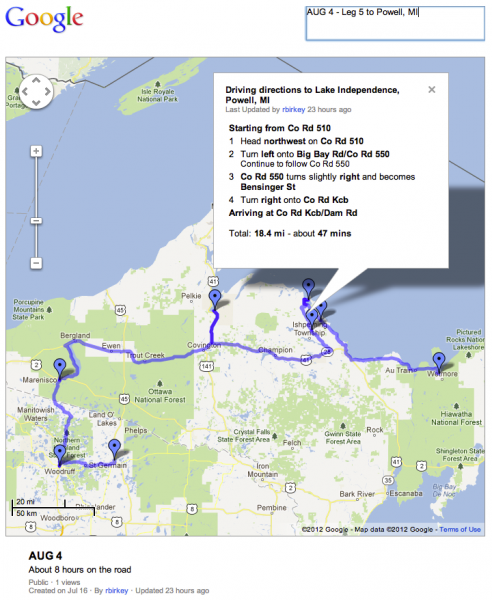 AUG 5, 2012 Maps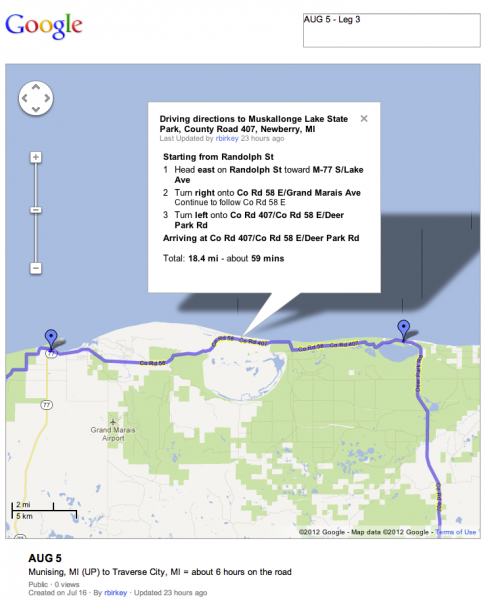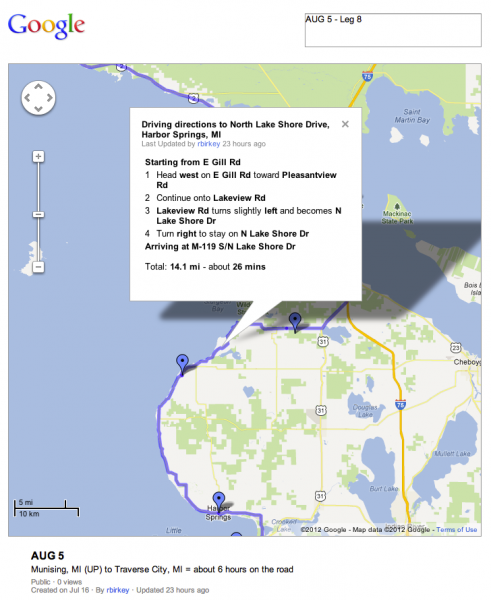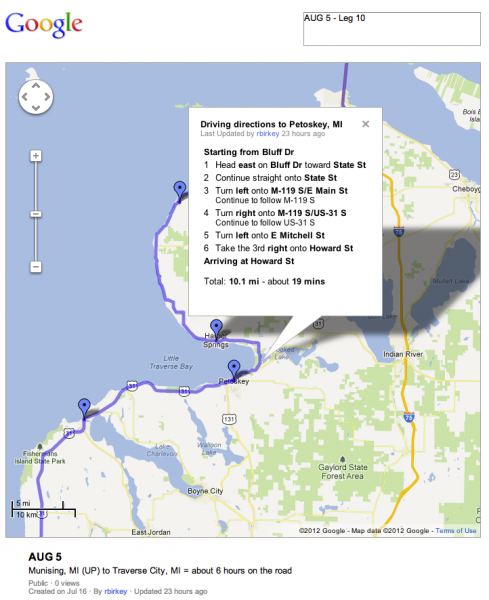 AUG 6, 2012 Maps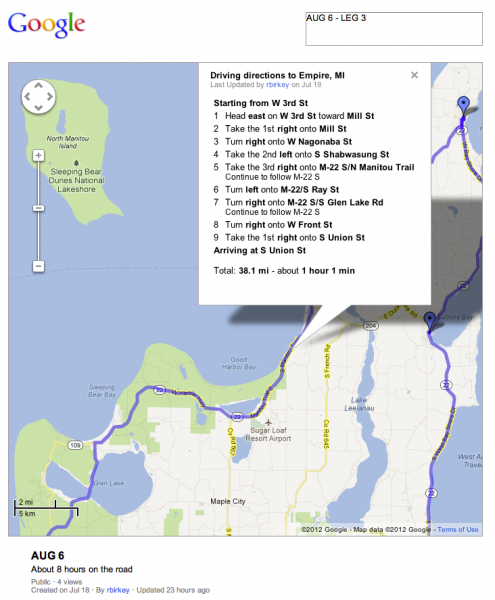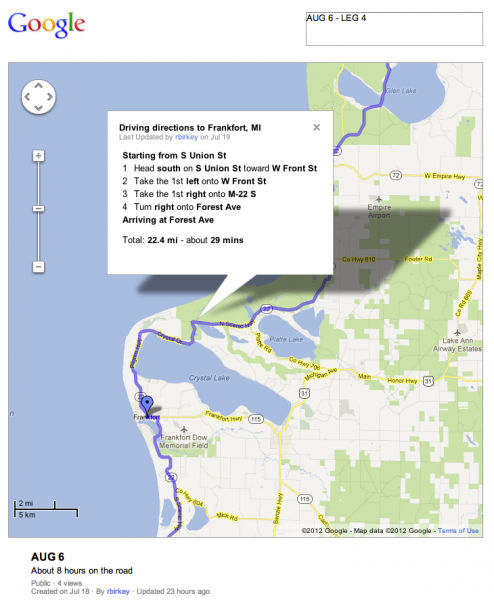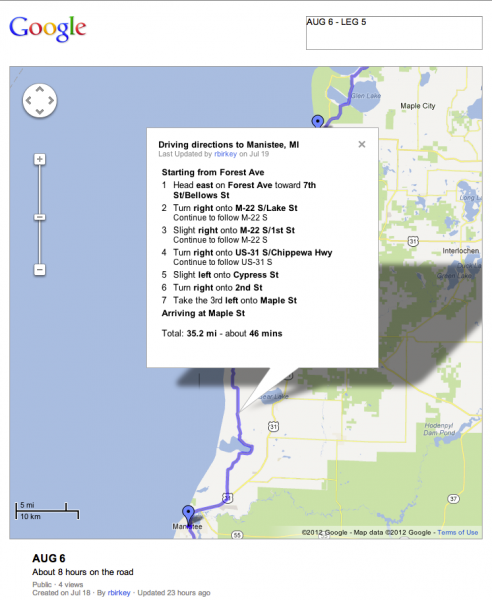 The total trip is right around 1,200 miles. The best stretches were from Munising, MI to Grand Marais, MI along the county road that goes through Pictured Rocks National Lakeshore Park. Another great stretch was between Grand Haven, MI and Holland, MI along Lakeshore Drive.
Crossing the Mackinac Bridge is always thrilling! You'll notice a distinct drop in temperature, probably 15 to 20 degrees… it's amazing.
The best place we stayed at was at the Holiday Inn Express in Munising, MI, positioned on a hill overlooking Lake Superior. Awesome views, and great service in a nice, clean, affordable facility.
Most memorable meal for me was freshwater fish (whitefish) and chips at Lake Superior Brewing Company, Grand Marais, MI. Their beer was good too!