My buddy Scott has a big smile after taking the Scrambler for a neighborhood spin!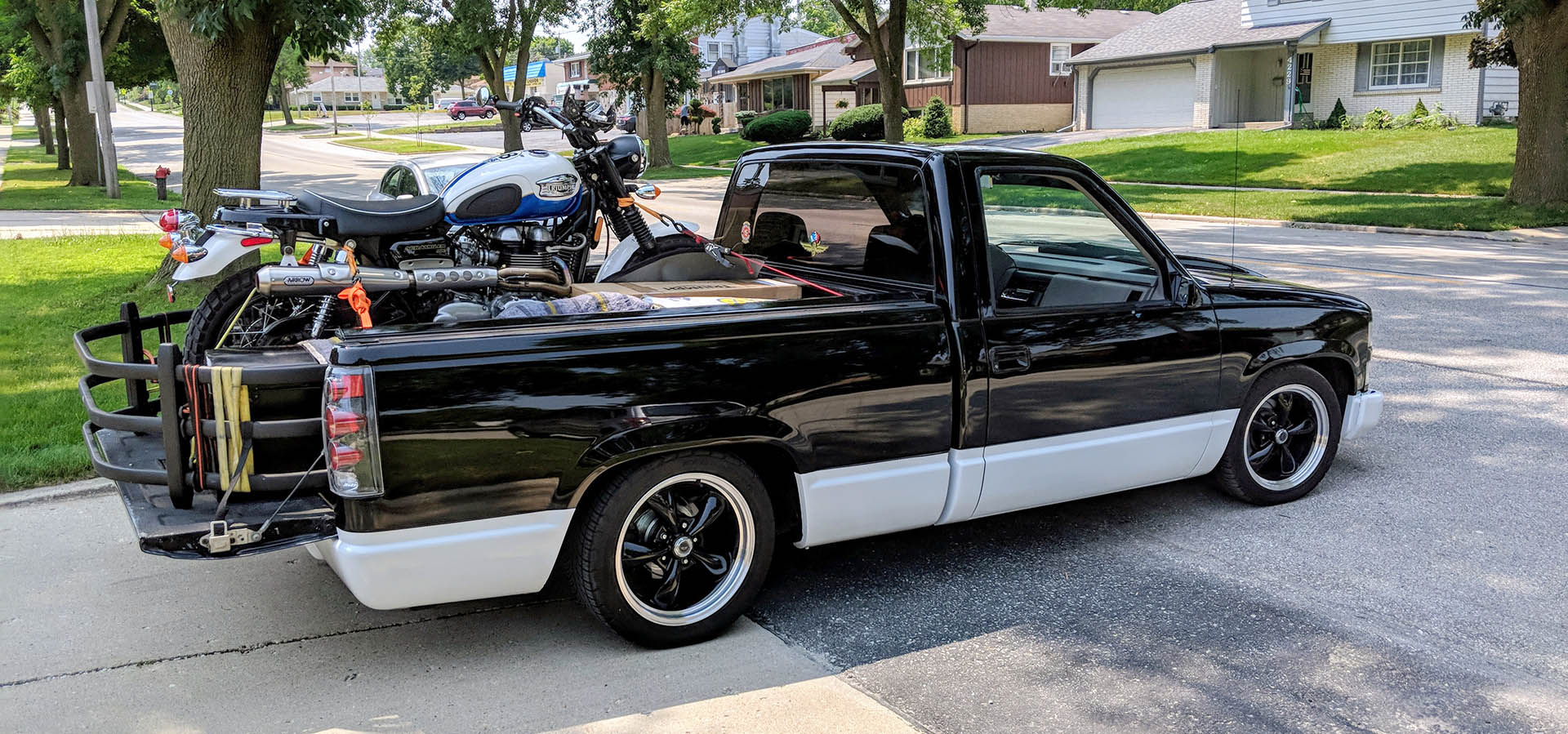 I found this Scrambler on the Milwaukee Craigslist and went to look at it prepared to buy it on the spot. I'm glad I did. It had only 3500 miles and was in like new condition. Here it is all loaded up and ready to head back to Madison.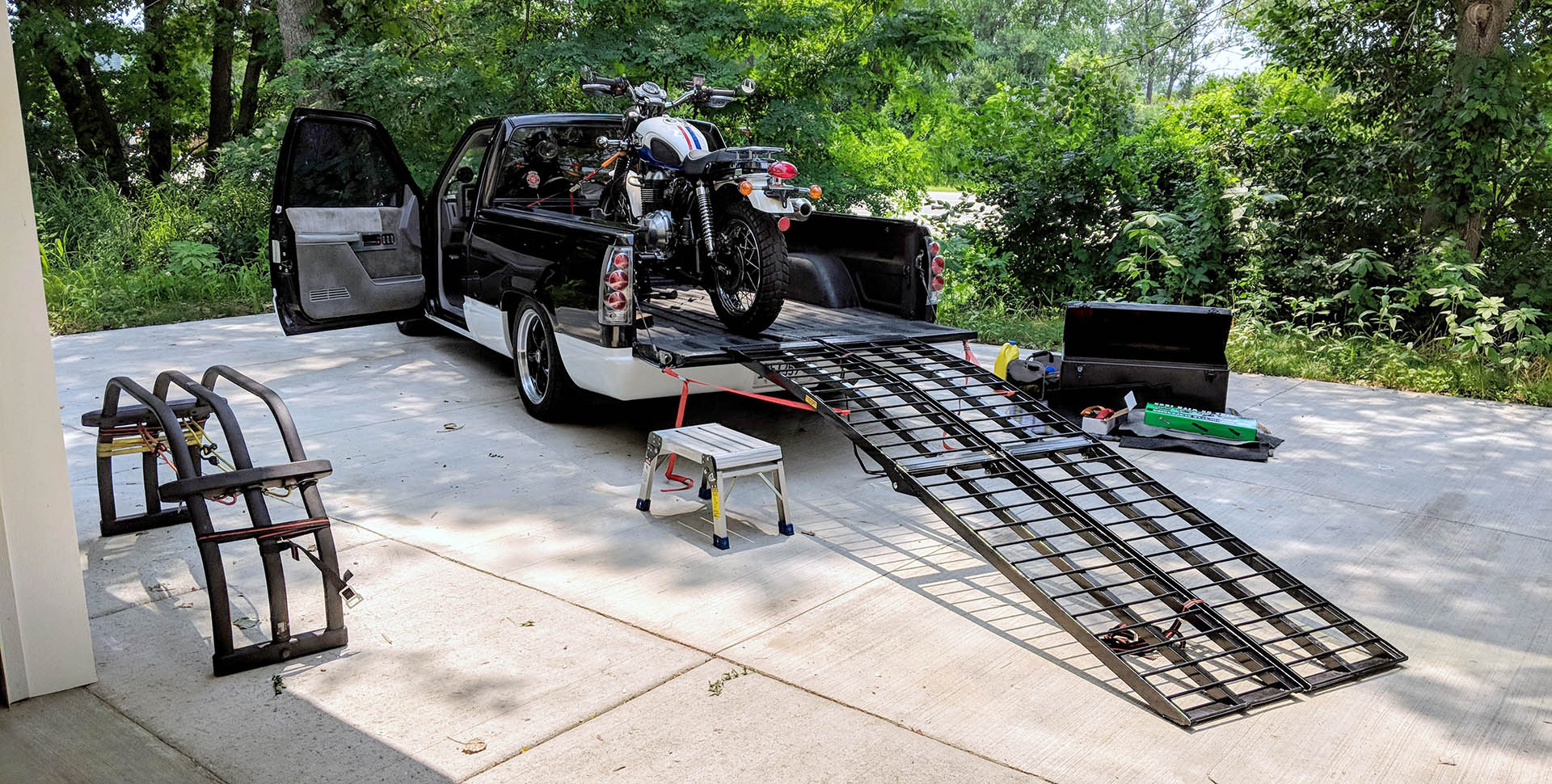 Once back in Madison, I unloaded the Scrambler and all the additional parts the seller included.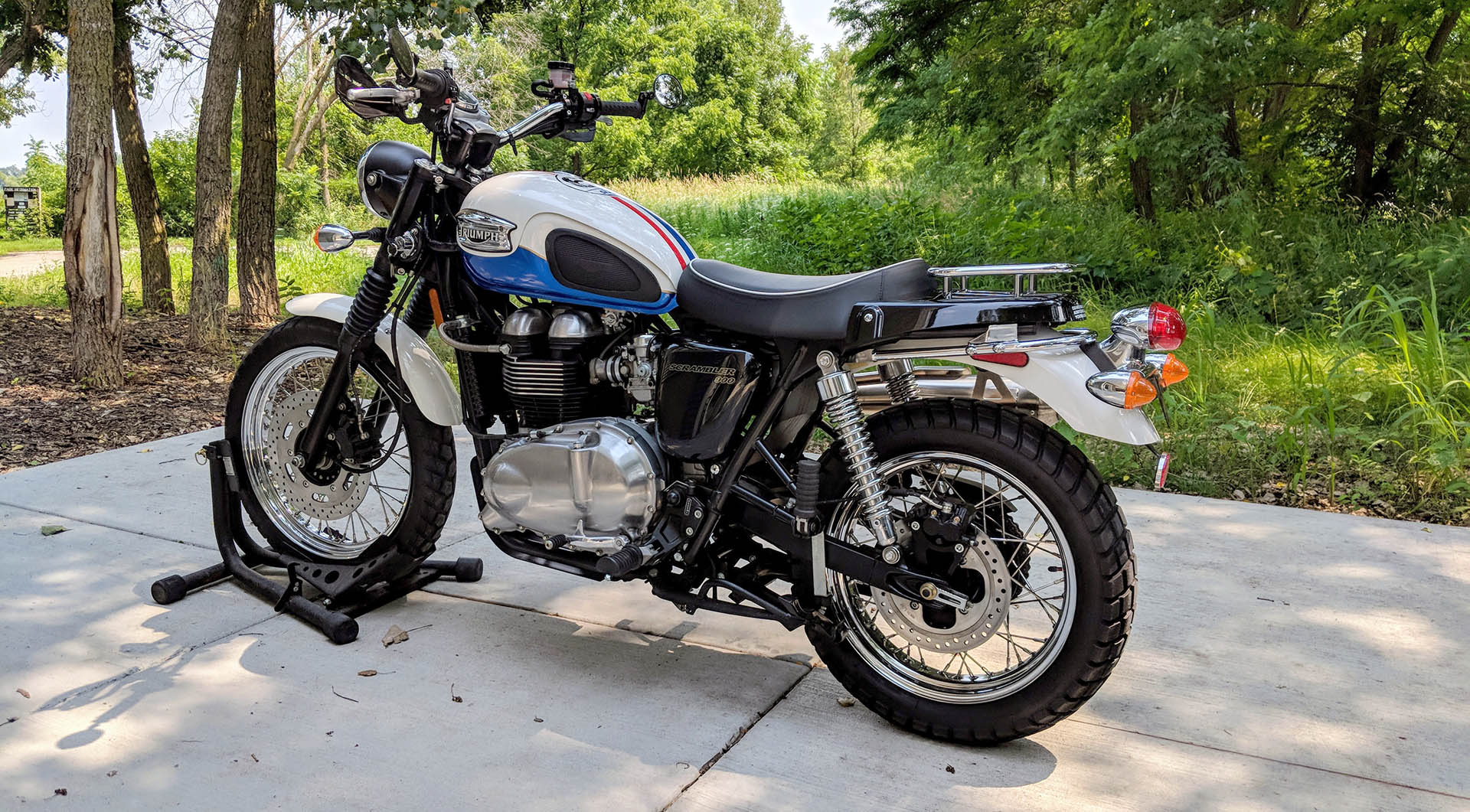 The more I studied the Scrambler, the more I realized what a great find this was!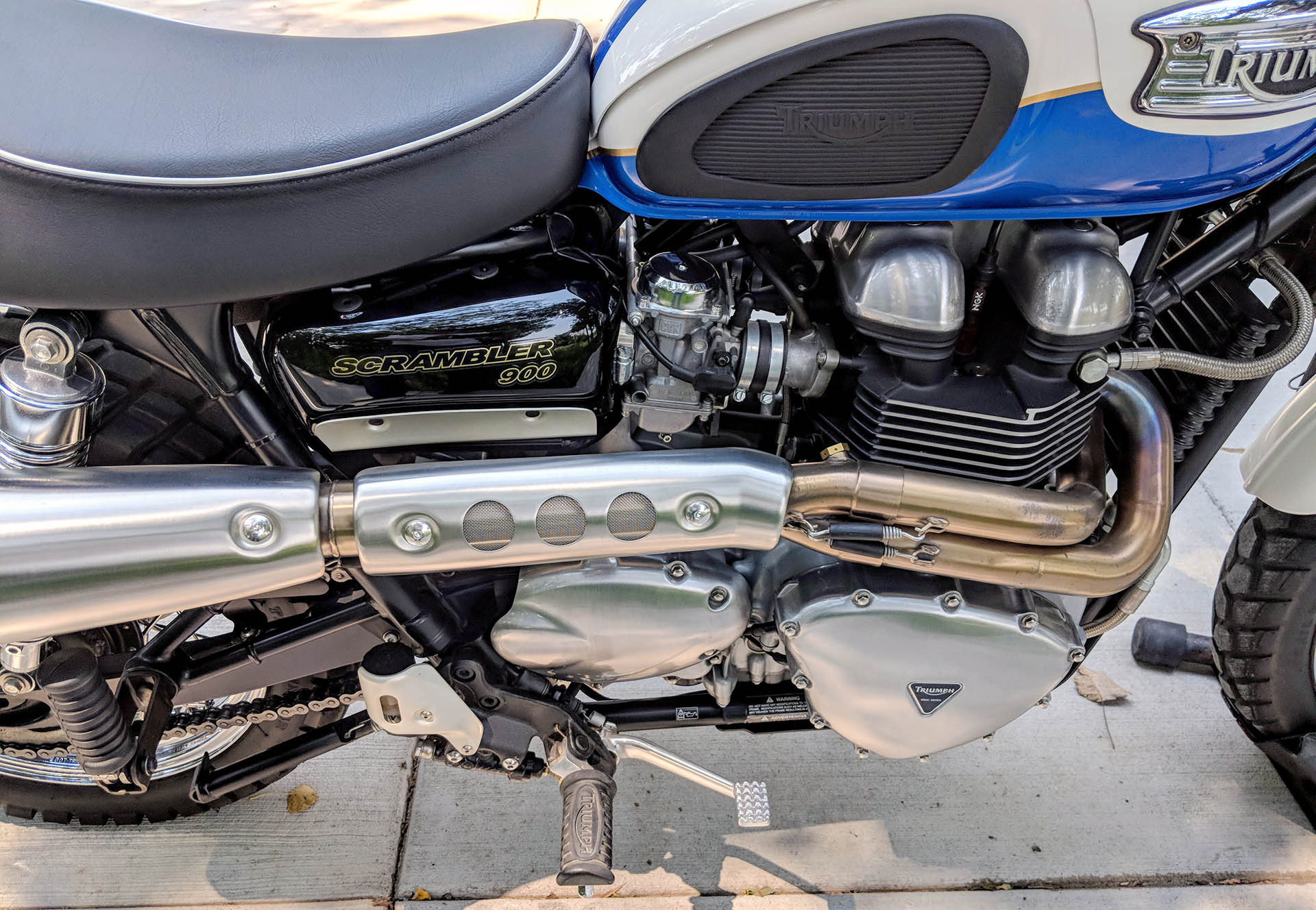 The rights side shows the stainless steel Arrow exhaust system, and the air injection system removed.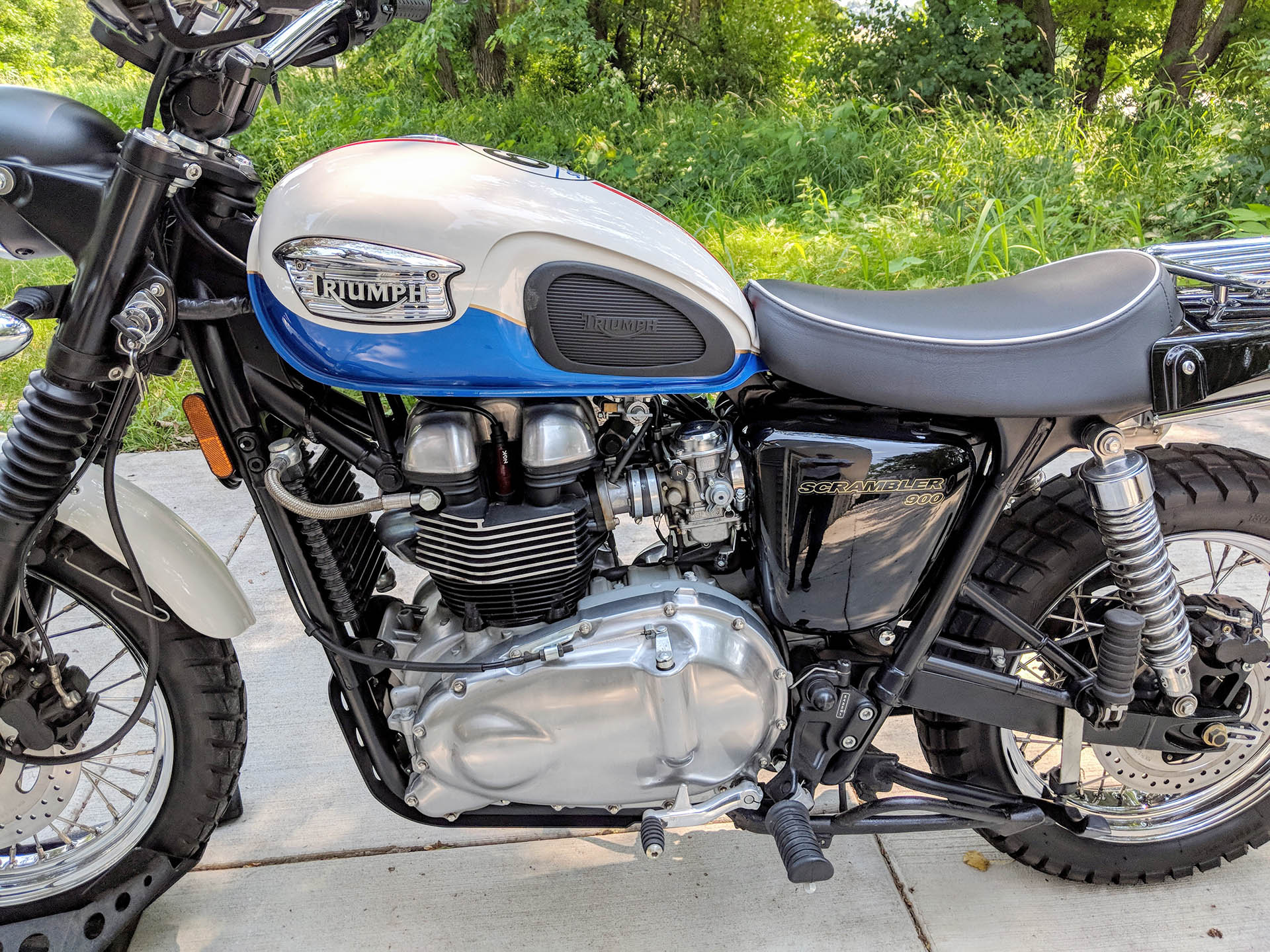 The left side shows the solo seat with rack, 1968 tank cover, and the rear brake relocation bracket.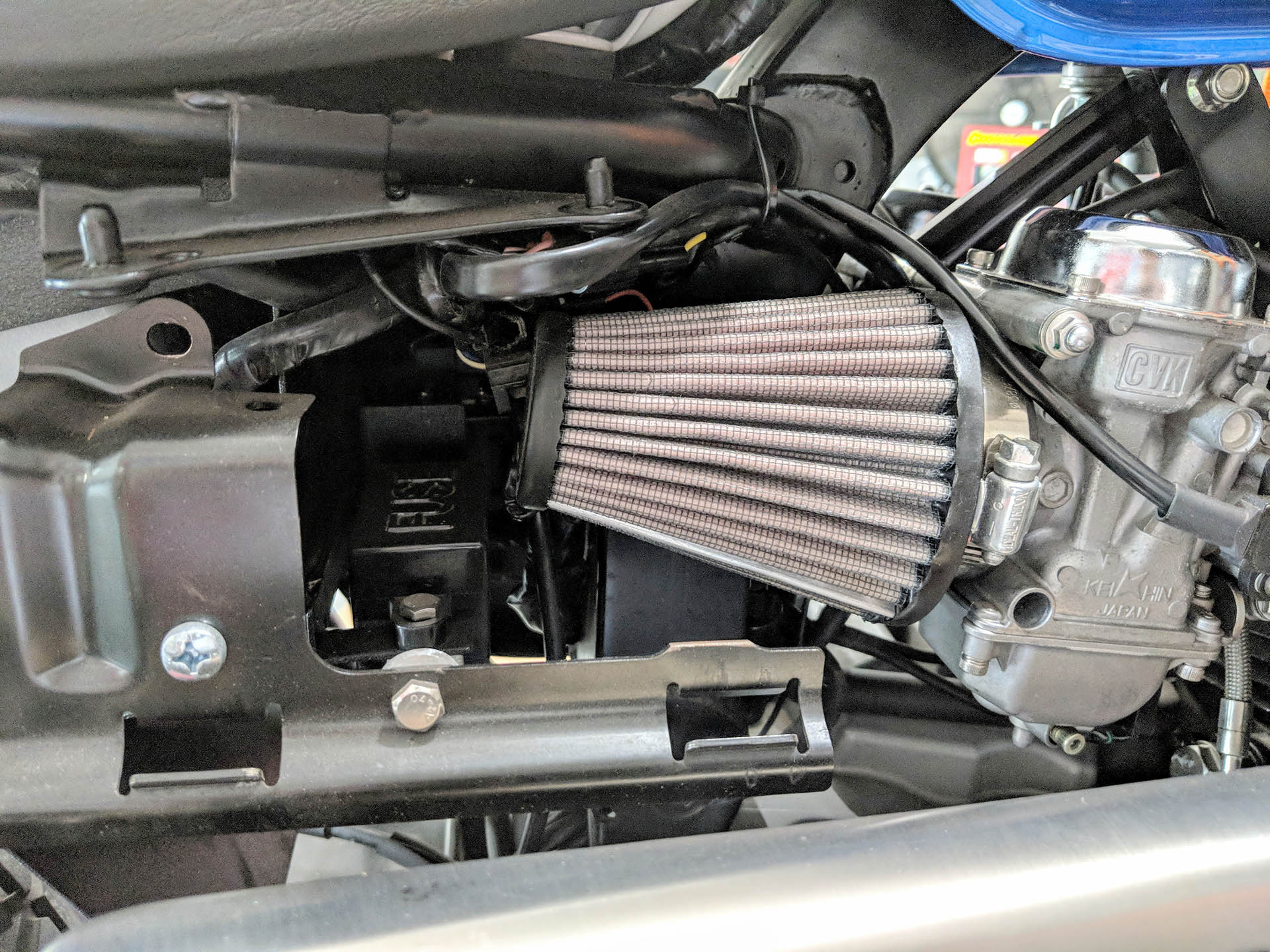 This shot with the right side cover removed reveals the K&N pod filters, airbox removed, and what you can't see is that the carbs were re-jetted for the changes in intake and exhaust.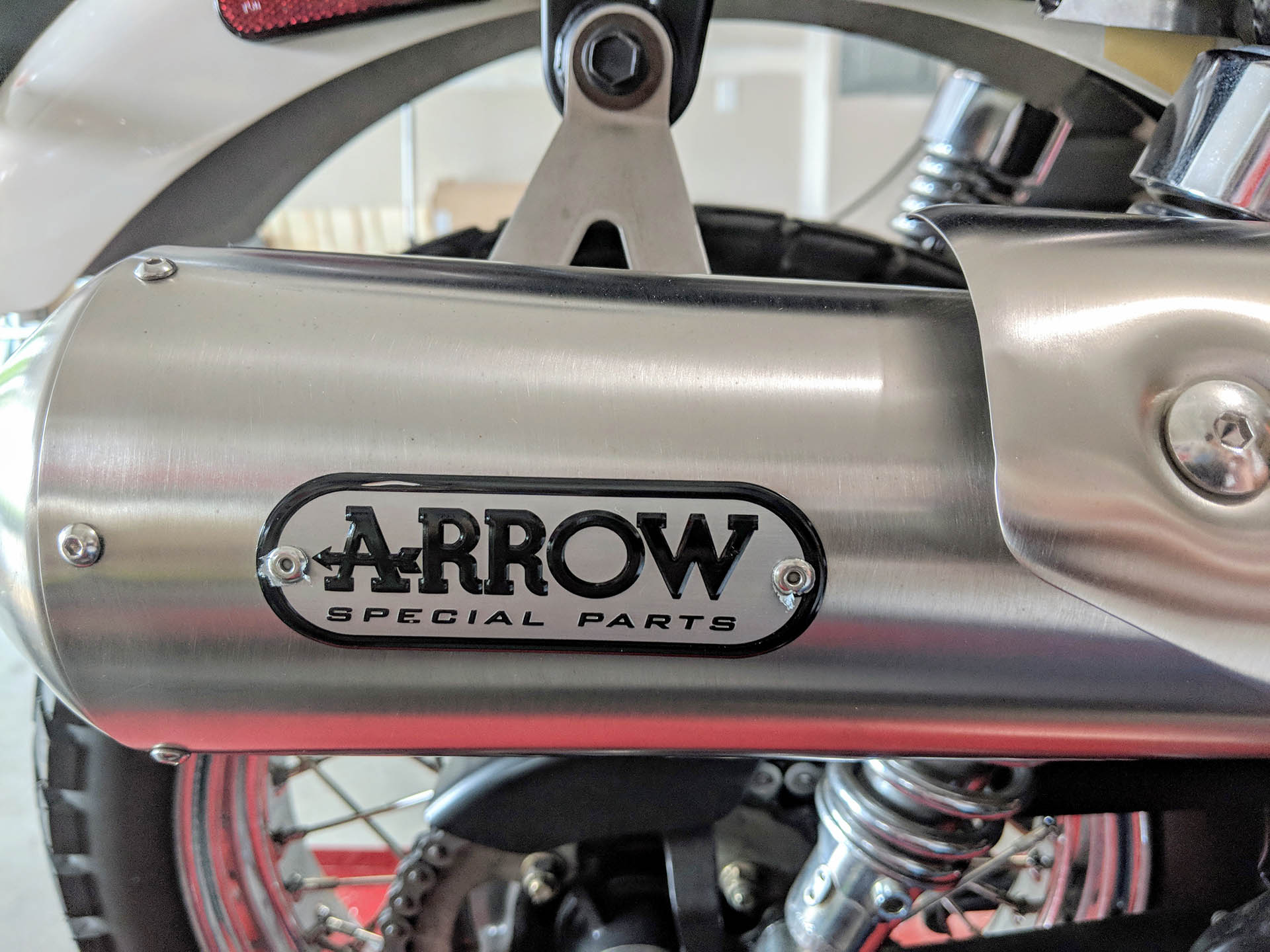 The Arrow stainless steel exhaust system is a Triumph factory approved upgrade. Its a beautiful product with a really nice low growl sound.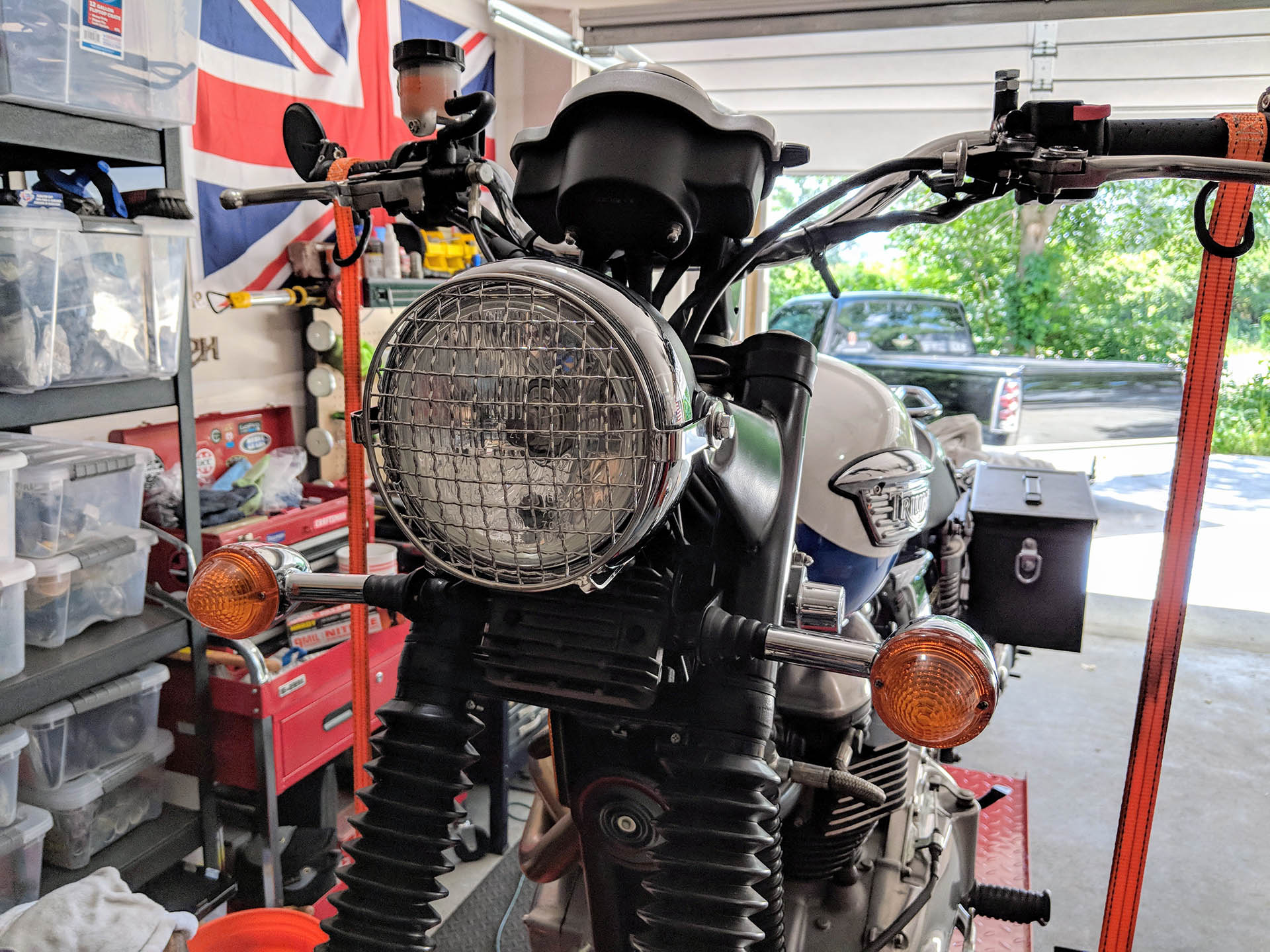 I removed the plastic handguard protectors and added this chrome Scrambler headlight stone shield.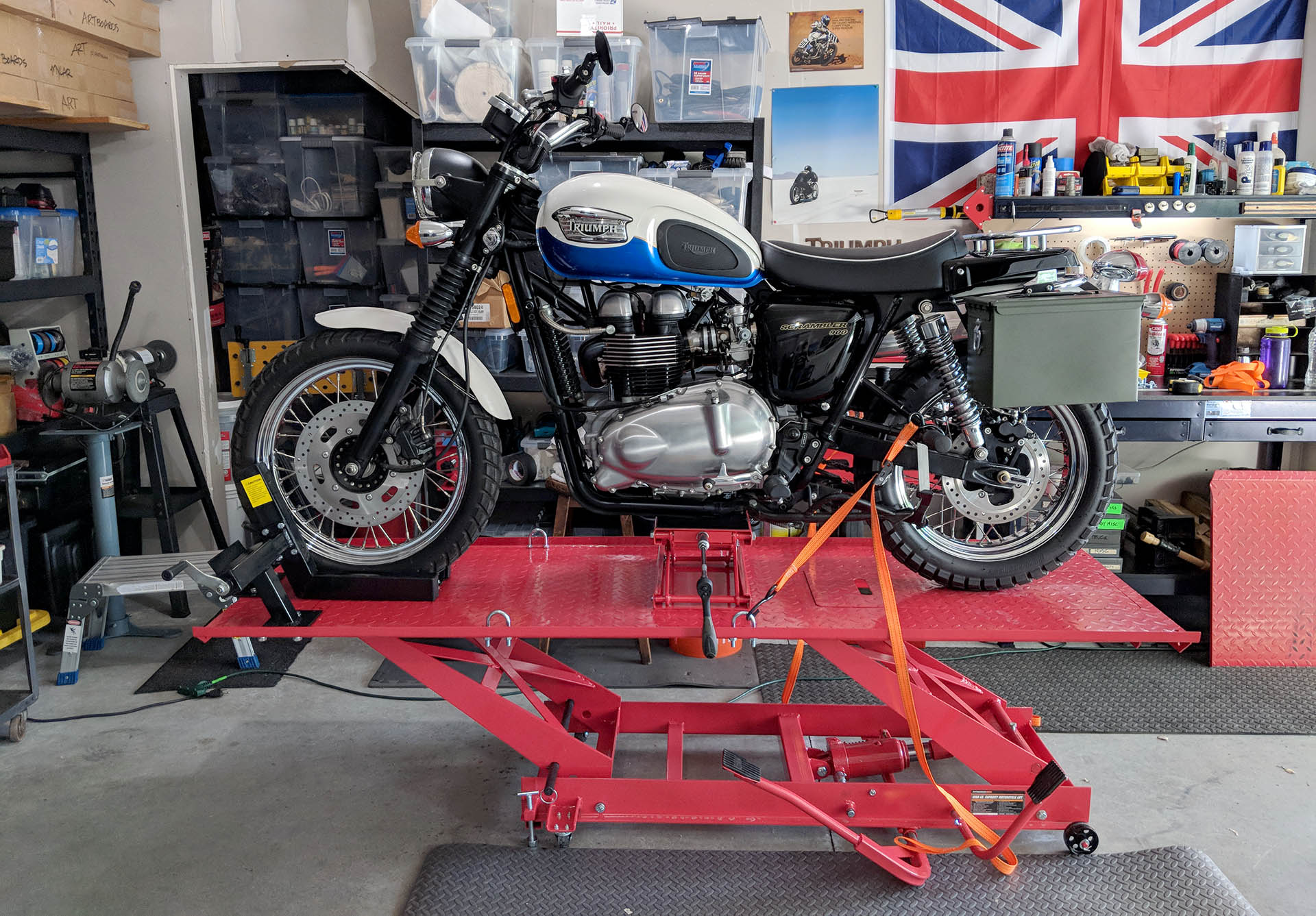 I added the left side saddlebag carrier bracket and attached the ammo can style saddle bag. The Harbor Freight Motorcycle Table Lift outfitted with the Derek Weaver front wheel vise and the scissor jack makes things very easy to work on!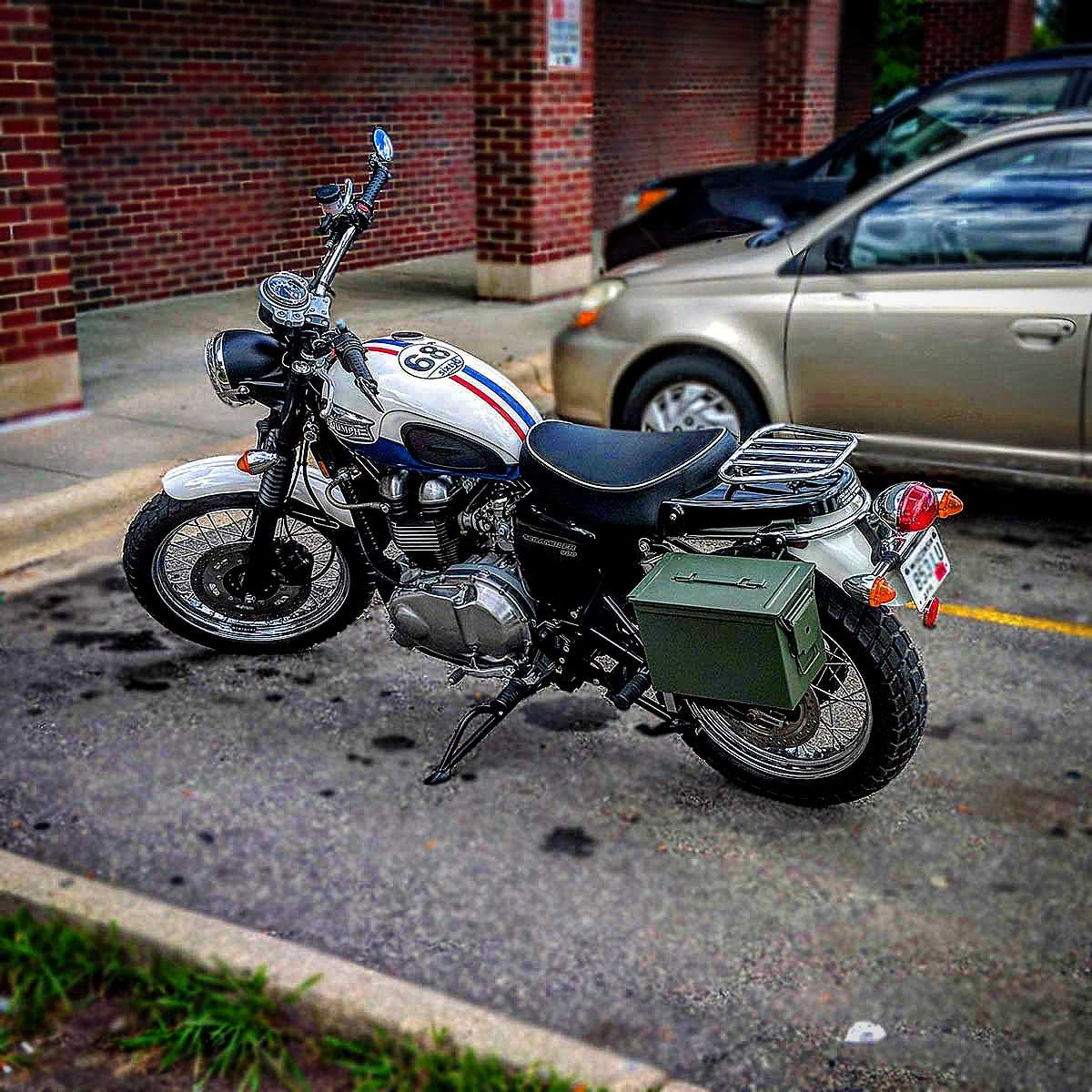 Once these modifications were made and I was able to get my new WI license plate, I took it for a maiden ride around Madison. It is a very fun ride!
AUGUST 2018
The Scrambler came with these modifications already made:
Airbox removed
Air injection system removed
Arrow stainless steel exhaust system
K&N Pod filters
Carbs re-jetted
Center stand
Saddlebag carrier and ammo can style saddle bag
Handguard protectors (I removed)
Triumph solo seat and rack
Here are some potential additional changes I may make over time:
Replace the Triumph turn signals and taillight with more retro style options.
Install Ikon progressive front fork springs and replace the fork oil… springs included with purchase.
Replace rear fender with a more streamlined one, possibly the Motone.
I've already sold the OEM exhaust system, original Scrambler seat and sissy bar backrest for over $200.