I am very excited to have purchased this motorcycle. I will be taking delivery of it tomorrow in Madison, Wisconsin, and hauling it back to the Chicago area. As you can see, it is very clean! I will be the third owner of the bike, which is almost entirely original, with 13,500 miles on it. Can't wait!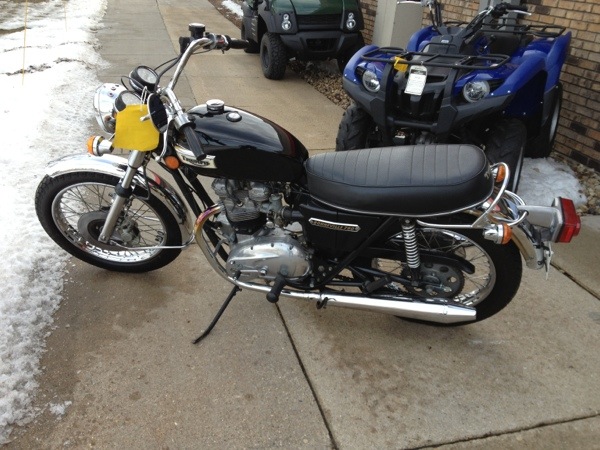 Update June 11, 2013
This past weekend I attended a motorcycle show and saw the "Tiger" version of my 1976 Bonneville. The Tiger had only 1 carburetor that fed both cylinders instead of the twin carbs, one for each cylinder on the Bonneville. Some say that the single carb Tiger was more reliable to start and maintain than the twin carb Bonneville.